Triple Chocolate Cream Pie
25.6 oz
Serves 4-5 People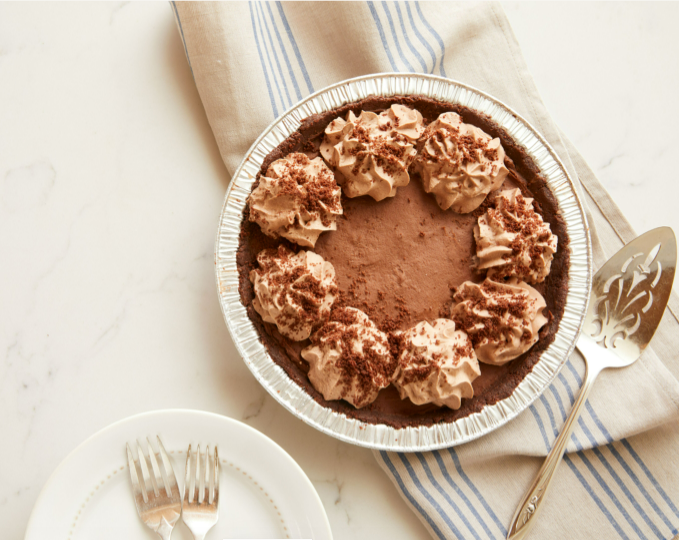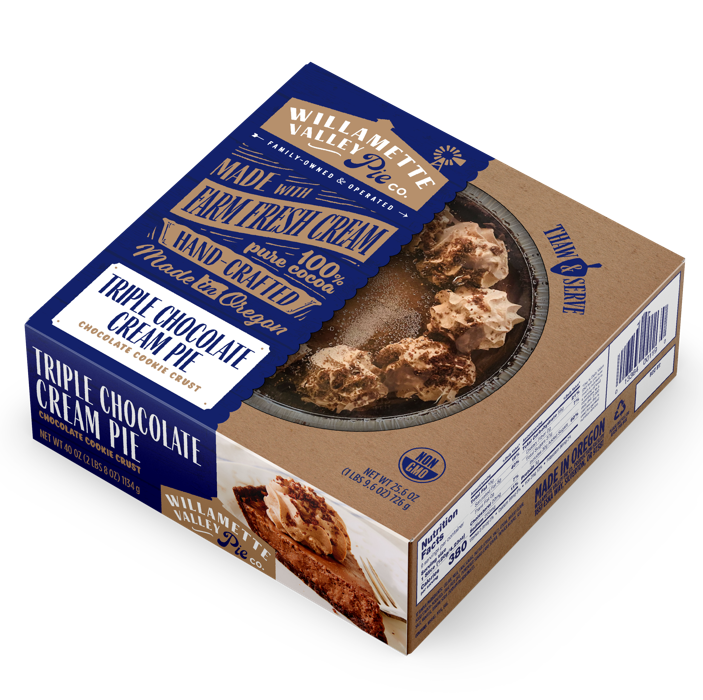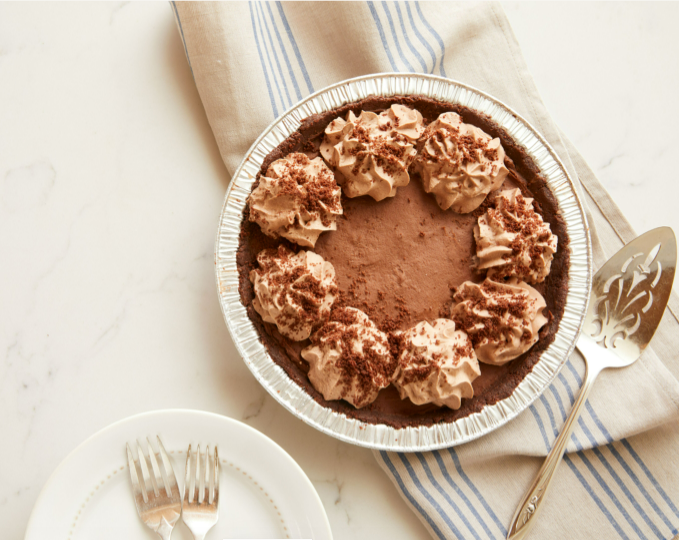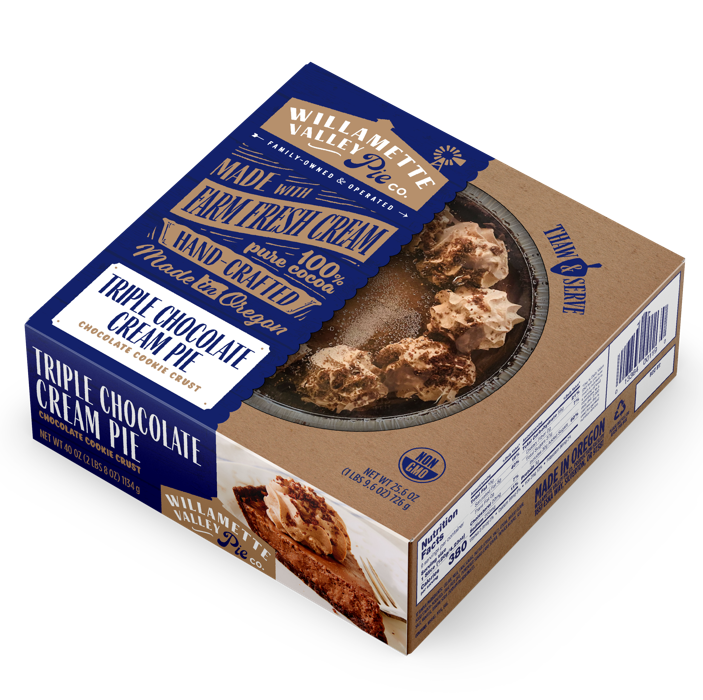 Triple Chocolate Cream Pie
25.6 oz
Serves 4-5 People
Rich and dense dark chocolate cream filling with a hand-crafted crumbly cookie sprinkle on top whole whipping cream fleurettes made fresh-baked chocolate cookie crumb crust.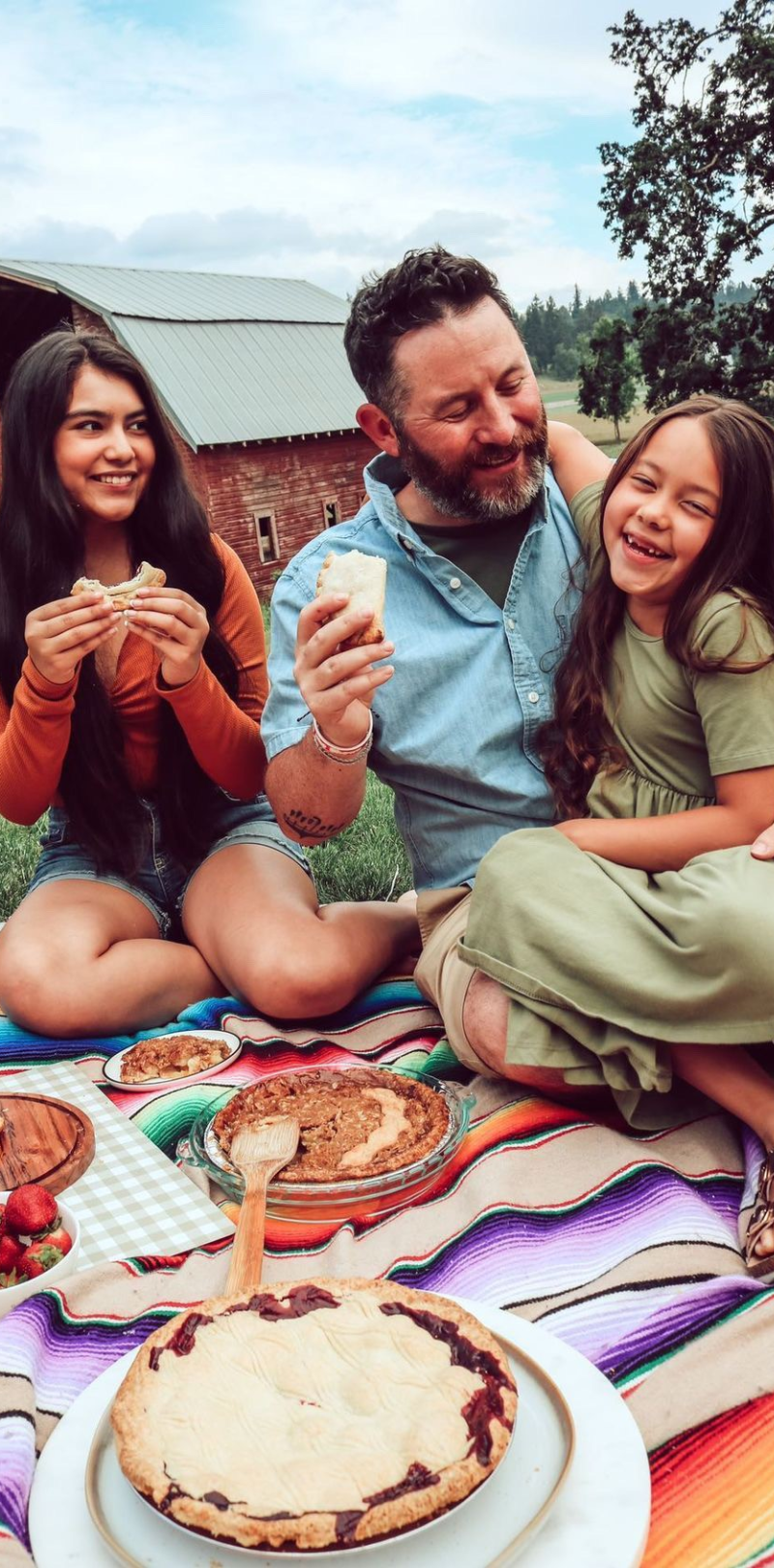 As good as grandma's
Why We're Different
ALWAYS
All natural ingredients
Fresh fruit from farms we trust
Scratch-made crust with 100% real butter
Sustainably grown, no-till wheat
A whole lotta love!
NEVER
GMO ingredients
Artificial flavors or fillers
Artificial preservatives
High fructose corn syrup
Gels, oils or gums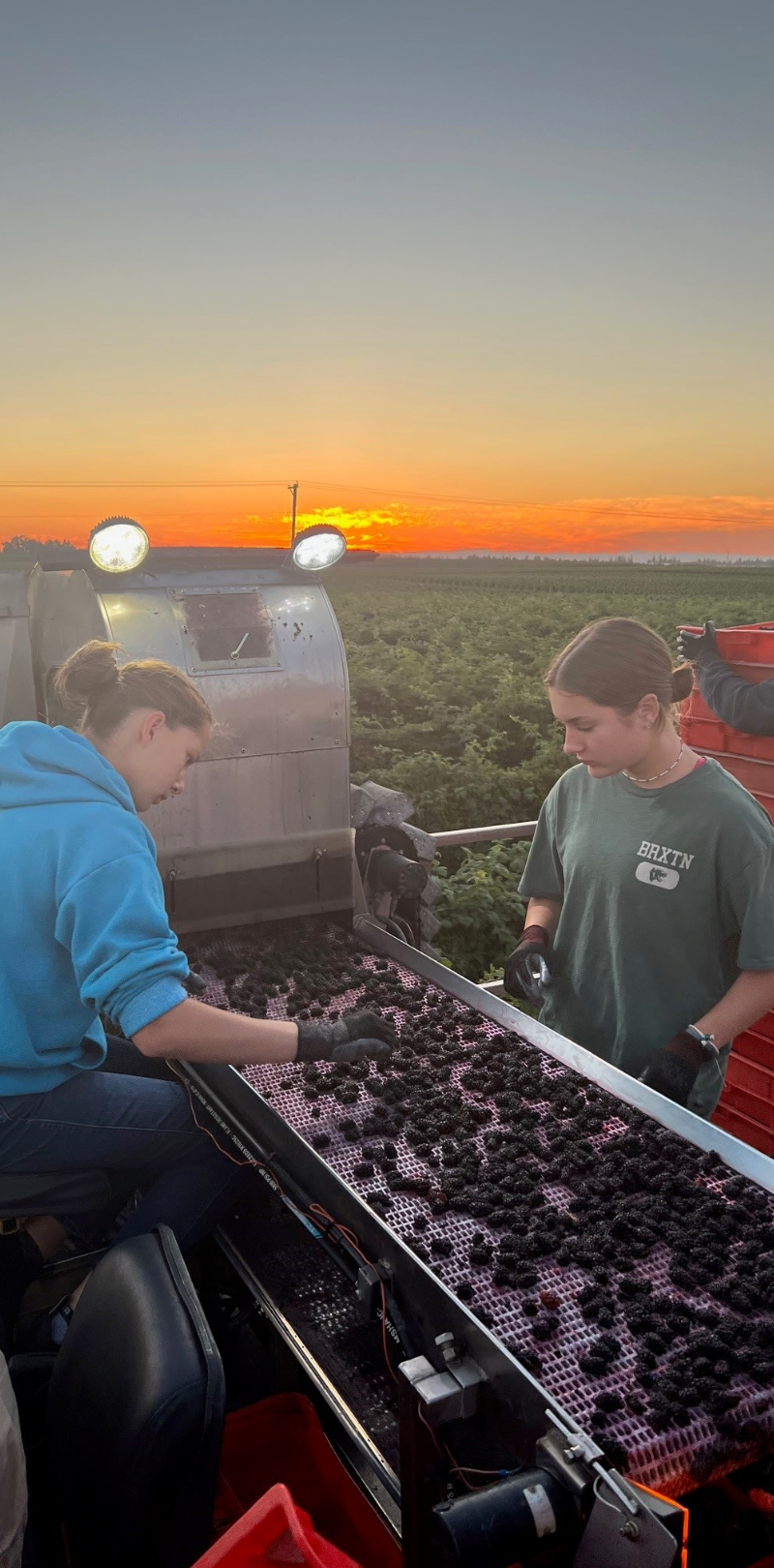 Ingredients Info

12 simple ingredients: Cream, Milk, Cane Sugar, Butter (cream, salt), 100% Cocoa, Wheat Flour, Food Starch-modified, Cage Free Egg, Powdered Sugar (cane sugar, tapioca flour), Sea Salt, Vanilla, Baking Soda (sodium bicarbonate). Contains: WHEAT, MILK, EGG




Baking Instructions

FAQs

How long can I keep a fresh baked pie, or cream pie?

For best quality, we recommend using our fruit pies within 3 days, if kept at room temperature. Thawed cream pies should be kept in refrigeration and eaten within 4 days.

Can I bake a Ready to Bake Pie that is thawed in the refrigerator?

Our Ready to Bake Pies are designed to bake from a frozen state. In order to get the best quality product, we recommend that you do not allow the pie to thaw before baking.

Can I bake two pies at once?

You can bake two pies at the same time. Simply preheat your oven to 400 degrees and bake for 10 minutes. After that, reduce the heat and follow the regular baking instructions as listed on the pie box. Since ovens may vary, you may want to take a peek at the product during the last 15-20 minutes of the baking process. You may want to cover the edges with foil if you notice they are getting too brown.




Got more questions? Check out our full FAQ to see more or feel free to reach out to us anytime.