Willamette Valley Pie Company is a family-owned and farmer operated business located in the cane berry capital of the world – Willamette Valley, Oregon.  Our hand-crafted pies and other desserts are made with all natural non-GMO ingredients, farm fresh fruit, and a whole lotta love!
We bring people together and build community. We believe pie gives people a chance to step back, take stock and celebrate. It's hard not to smile when you've got pie on your plate.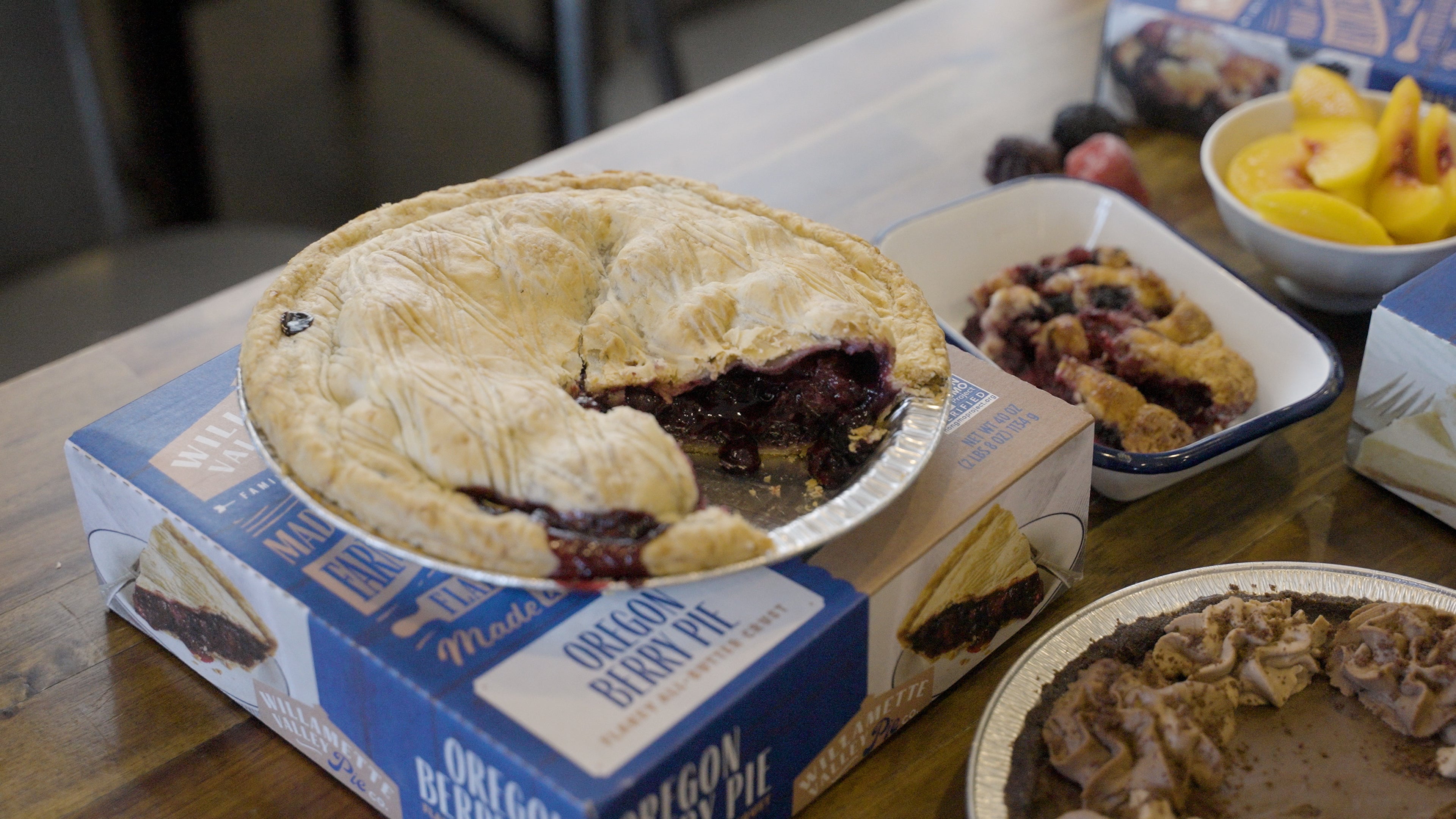 Hi there! We're the WVPie family!
What started almost a century ago on the Roth family farm in Oregon's bountiful Willamette Valley region has grown into an unimaginably sweet dream come true – Willamette Valley Pie Co.
Today we are still a family-focused business. Several members of the Roth family work throughout the company but the Willamette Valley Pie Family has expanded to include over 200 people helping to craft our products here in Silverton, OR. We believe if you help make, sell or eat our products, you're part of our family.
Our commitment to our independent farmers and making pies and cobblers just like you would at home is steadfast. It means sourcing the highest quality ingredients possible: farm fresh fruit and dairy, and 100% real butter flakey crust, and scratch-made cookie crumb crusts. We believe you can taste the love that goes into our pies; it's what brings everyone around the table.
You can come visit us on our family farm and grab a slice of pie or cup of coffee from our Pie Shop & Cafe.
Come Visit Us!