Open since 2009, our local pie shop and café grew out of our desire to be more directly involved with the community. Creating relationships with the locals and showcasing the best pie in the Willamette Valley to visitors is what drives us in our retail mission. But there's so much more than pie at our store!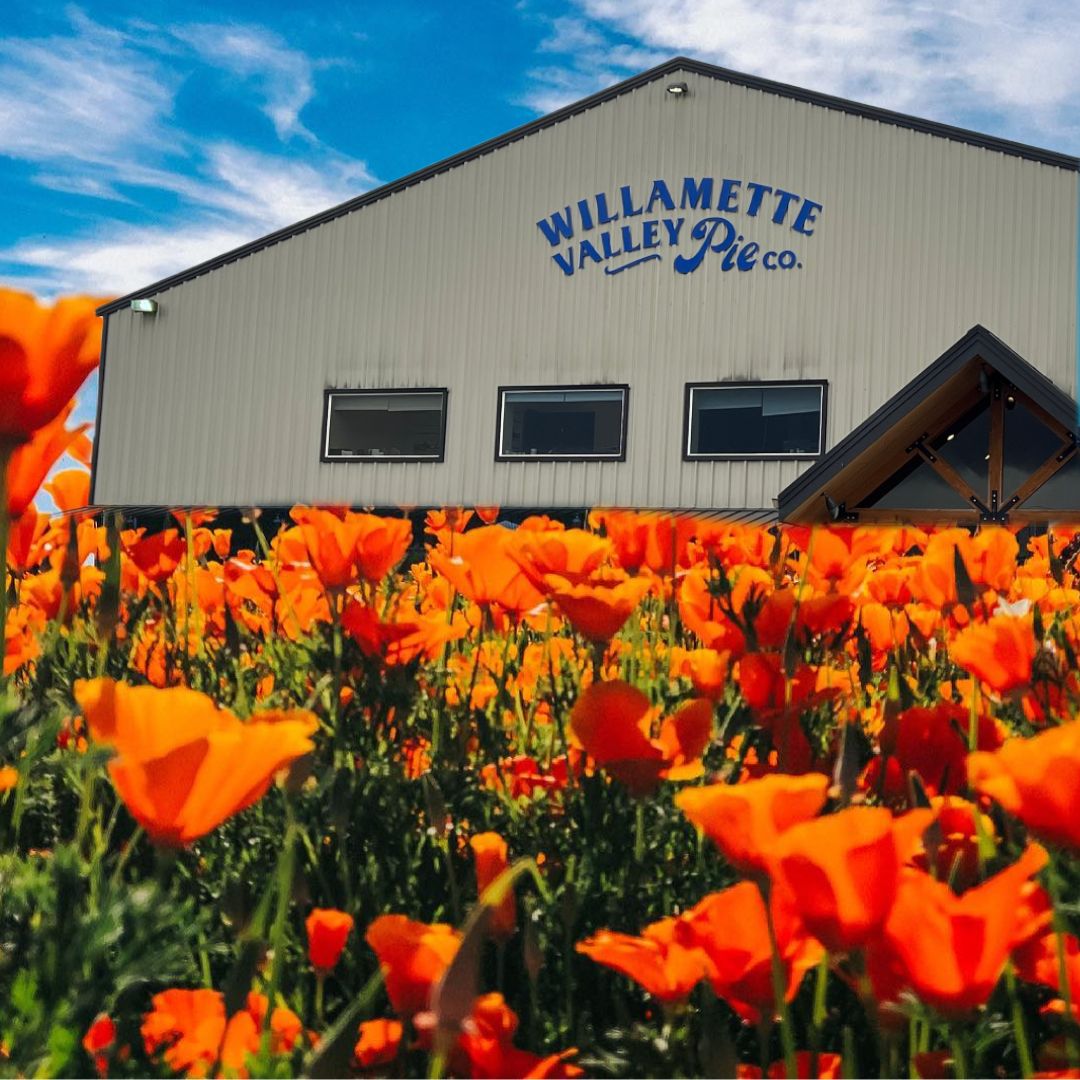 Come on In!
Our store offers pie by the slice, fresh scones, muffins, coffee, smoothies and more! We also serve lunch and have a full calendar of events to help connect our local community. Take a break from your busy day and come for visit. Kick your feet up, enjoy the serene views of our family farm and enjoy life with a slice of pie!
Would you like to order products for a special occasion? Just give us a call at least four days before your event and we will do our best to accommodate you!
NEW LUNCH SANDWICHES AT THE PIE SHOP
Simplicity & deliciousness is the perfect way to describe our Basic Deli Sandwich on 9 Grain! Turkey, Provolone, Lettuce, Tomato, Mayo/Mustard spread on 9 Grain Bread. Comes with Chips and Pickle Spear!
Try our new Tres Grilled Cheese now with Havarti, Cheddar, and Monterey Jack on Sourdough. Comes with Chips and Pickle Spear!
New! Italian Pesto on Ciabatta! Ham, Salami, Pesto, Mozzerella, Tomato on Ciabatta Roll. Comes with Berry cup, chips, and a Pickle Spear.
Chicken Salad Croissant! Chicken, grapes, green onion, Mayo, celery on a butter croissant. Comes with a pickle spear and chips.
---